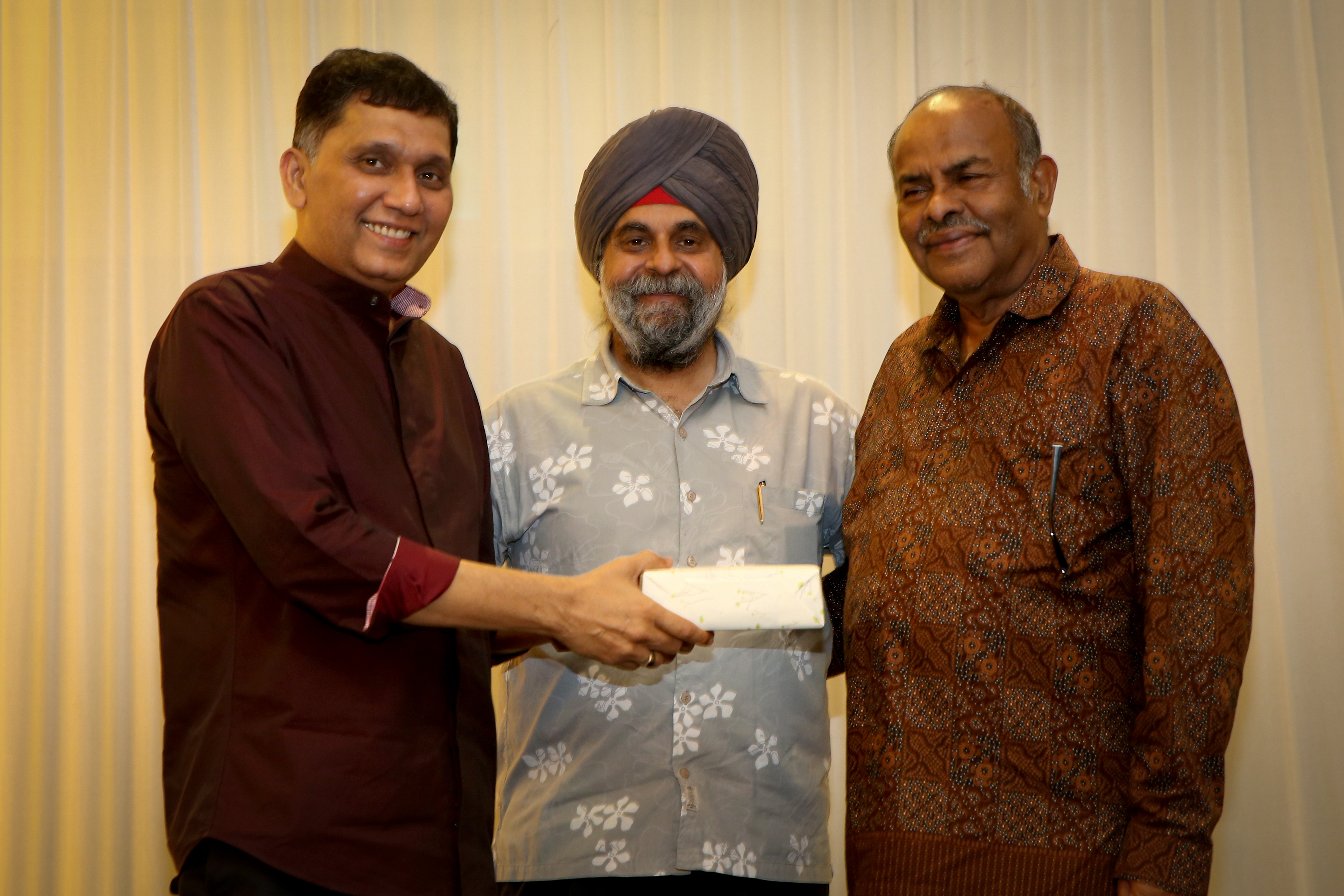 Mr Abdhul Jaleel, the philanthropist, Mr Inderjeet Singh, Former Member of Parliament, Singapore, Mr K Kesavapany, President, Singapore Indian Association at the Fund raising lunch
Singapore Indian Association is an organisation that stands by the needs of the various sections of the Singapore Indians. It provides a healthy and safe environment for community activities, including in the areas of sports .culture and socializing.
It also contributes to social harmony by participating in activities organised by Government and non-government organisations and also educating the young by getting them interested in sports like cricket and football.
It further enhances the life of the needy and makes a difference in their lives through the Welfare Fund.
The welfare Fund, started six years ago, through the program called "Helping People from Falling Through the Cracks".
It is aimed to reach out to people who face hardship and require urgent help. They are "hand-held" until assistance from official bodies can be secured for longer term assistance.S
There are many cases like single mothers, Junior College student,  a chronic diabetic patient, children with complex challenges and many more.
A sum of 100,000 Singapore dollars was raised on 9.7.2016 through a fund raising lunch.
This is sure to help many more needy people.