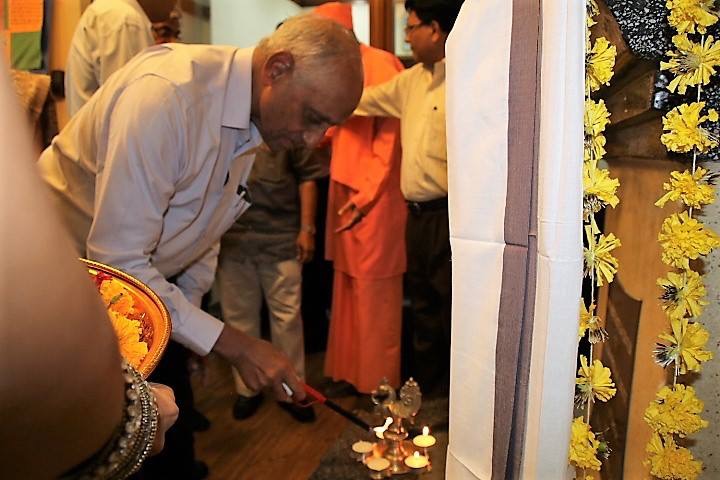 In a crowded hall at the Mahatma Gandhi Building , Gandhi Jayanti was celebrated on 2nd October in a solemn and dignified manner.
Partnered by 4 organistions–the Gujarti Society, the Hindi Centre, the Indian Association and Mahathma Gandhi Memorial Trust, the event was graced by Mr JY Pillay , Chairman,Council of Presidential Advisors.  The event commenced with the singing of Ghandiji's favouite bhajan 'Regupathi Ragava Rajaram'  by the teachers of the Hindi Centre.
In a thoughtful speech, Special Guest Deputy Indian High Commissioner Shri Deshpande spoke about the various initiatives taken by the Modi Government to put Gandhi's teaching into practice.
In the dynamic stage play that followed,  various facets of the Mahatma's life was enacted by the actors with great skills and emotions.
The play ended with the lead charactor, Munna Bhai,  highlighting the continued relevance of Mahathma Gandhi's preaching to life in even an orderly society like Singapore.  Such annual observations serve to keep alive the heritage that the Father of the Nation has bestowed, not only to the people of India but also to the international community.