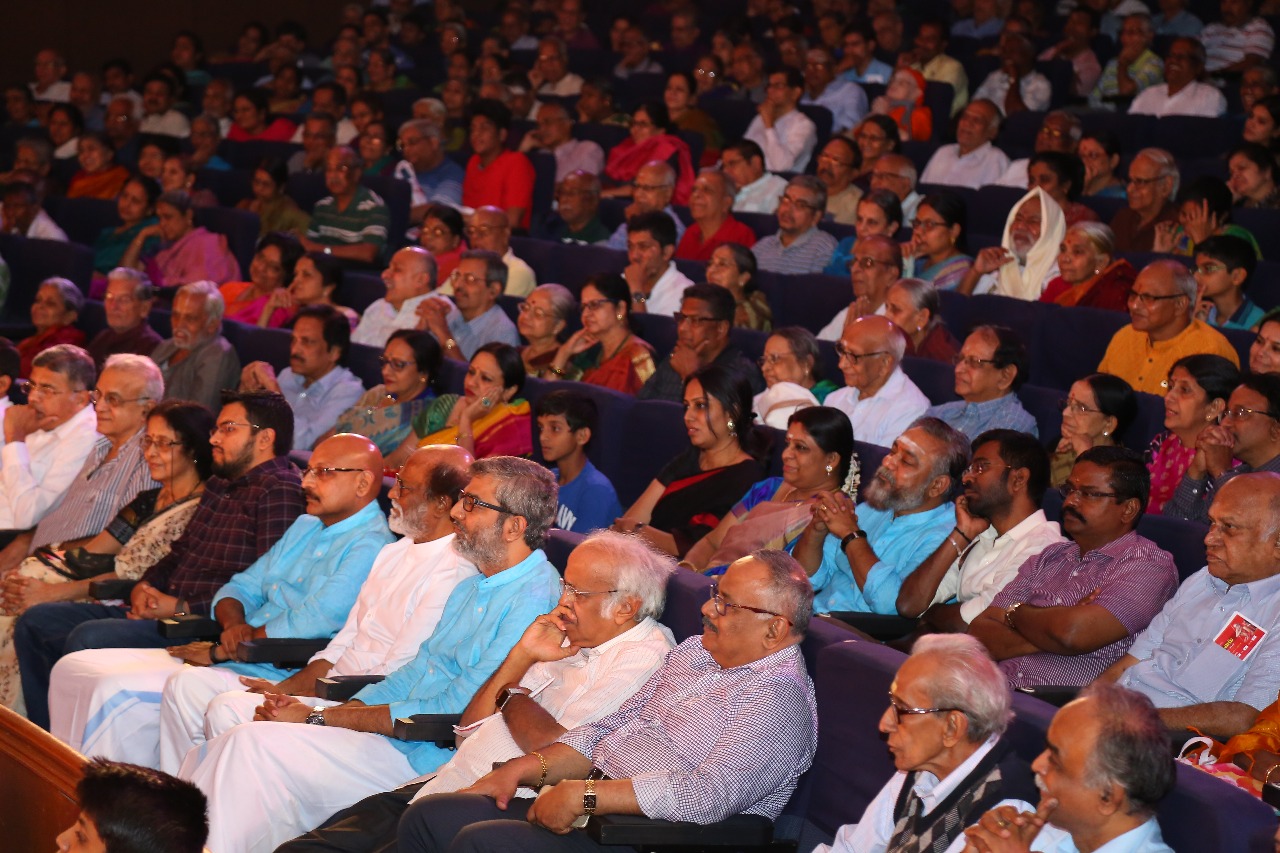 SS International Live, an Event Production Company based in Chennai, India, has been producing events from the year 2012.  Having completed over 100 successful events till date, their successful journey in the arena of producing and staging shows of high standards has earned them an elite position.
What differentiates SS International Live from the other production houses is their dedicated and focused path of bringing in morals and Indian traditional values amongst the current generation and the current-future generation so as to carry the mantle forward.
Their mega hit in-house production, 'Ponniyin Selvan' touched a foreign land, 'Singapore' in the year 2017 and was a massive success
The whopping response from audience for a historical play raised their level of thoughts and this helped them conceive yet another mark by producing a priceless piece of real life glimpses on life's values and the humane aspect of our basic nature.  Thus formed a powerful and most thought inciting story of the life of Kanchi Mahaperiyavaa.  His life apart from religion has been most inspiring and motivating to the people around him and this, the producers have depicted through their stage play.
Staged for four days in the month of October'17, this play was a roaring success and due to overwhelming public demand, the same was staged for 5 more days in the month of December'17 which was yet again a massive hit.
Super star Rajinikanth who had watched their event, 'Ponniyin Selvan' was awed by the magnitude of every aspect of the play.  He, amidst his extremely busy schedule, wanted to witness Dheivathul Dheivam and leaving aside all his appointments / meetings, sat with us throughout the show and was once again awestruck by their attempt to showcase human values.   SS International Live once again are the proud recipients of his heartfelt praises.
Throughout the drama, the preaching of Maha Periyavar like religious harmony, simplicity and honesty, true divinity, concern for the downtrodden, love for language and other elements of life is being portrayed, through his life examples, which makes even a stone hearted to go moist in eyes.
This stage play is not religious and is not inclined towards any specific religion/community but is a play to bring to light the teachings and preaching of Kanchi Mahaperiya on life's lessons to the today's generation and also portrays that a human being can be well acclaimed throughout the world without any riches or powerful position just by adopting a simple lifestyle, being true, honest, caring for one another and sharing our love for harmony.
A well spent evening, soothing for soul and imprinting of morals and values in one's heart, this play will remain be alive of each audience, forever.
When asked, Mr Muralidharan, one of the Directors of SS International Live, says they are willing to take this play to Singapore, to the audience that received Ponniyin Selvan with a warm welcome and the talks are underway.  Hopefully we will be honored to have this inspiring event reach out to our audiences in Singapore as well.  He emphasizes on the point that this play does not have any religious aspect.
ABOUT THE PLAY
Kanchi Periyavar has been brought to the audience in four stages – as a 13 year old Swaminathan, 25 years old, 53 years old and 72 years old.
Every aspect of the play is taken from real life incidents, few main excerpts of the life of this great saint that lived with us, among us, till the recent past.  The play transports the audience to various places in India, where Mahaperiyavaa travelled.
The drama is written and directed by Kumanan and the music is set by U. Rajesh and stage set by the most renowned Film personality, Mr. Thotatharani.